Structural PPE: Bunker and Turnout Gear
Design, build, and specify custom Bunkers and Turnouts the way you want and need them!
Visit Fire-Dex's Firewriter II site https://firewriter.firedex.com/create-account/
Step 1: Create an account and start designing your custom gear.
Step 2: Need additional features? Don't forget to use the "Load More" and "See Additional Options" prompts.
Step 2: Share a Copy with 1st Due at '[email protected]' so a Product Specialist can consult with you and provide you pricing.

Ultimate Protection, Reduced Contamination, Superior Flexibility, and Incredible Value all in one great package.
The "Interceptor Package" combines any configuration of Fire-Dex FX-R Structural gear with Fire-Dex TECGEN Level 3 single layer dual certified Rescue/Wildland response gear and your choice of any H41 or Capt. Jim Particulate barrier hood into one affordable package! Purchase of these items together in the Interceptor Package provides the ultimate in protection as well as incredible savings!
Learn more at: https://www.firedex.com/interceptorpackage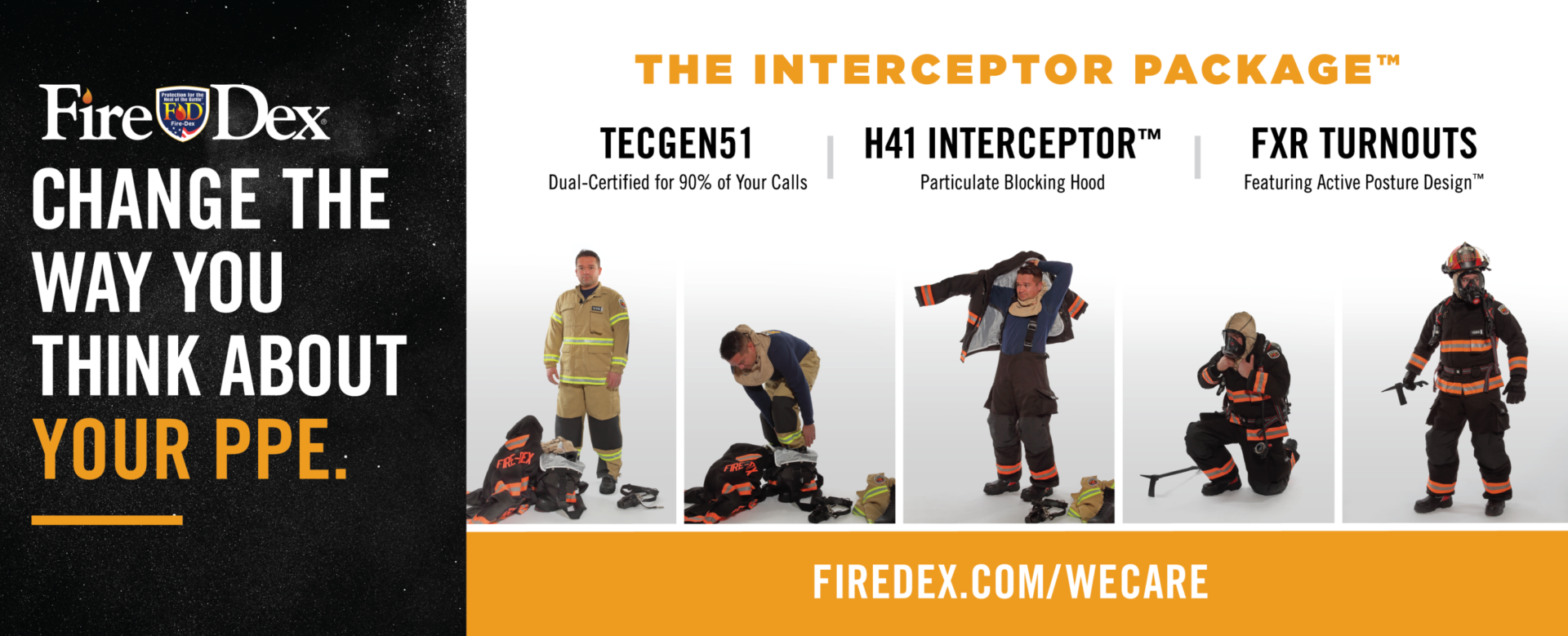 The BEST Gear at The BEST Price, Period
Whether your a Metro City, Small Town, or Rural District this cooperative purchased contract gear offers you World Class Performance and Protection at an incredible volume purchase price point.
Featuring TECGEN71 Outer Shell, StedAir 4000 Moisture Barrier, and Glide Ice 1-Layer Thermal Liner with loads of custom options.
The numbers don't lie! This gear provides an incredible and unsurpassed 316.7 THL (Total Heat Loss) while maintaining a respectable 41.4 TPP (Thermal Protective Performance).
Contact a '1st Due' Product Specialist for more details.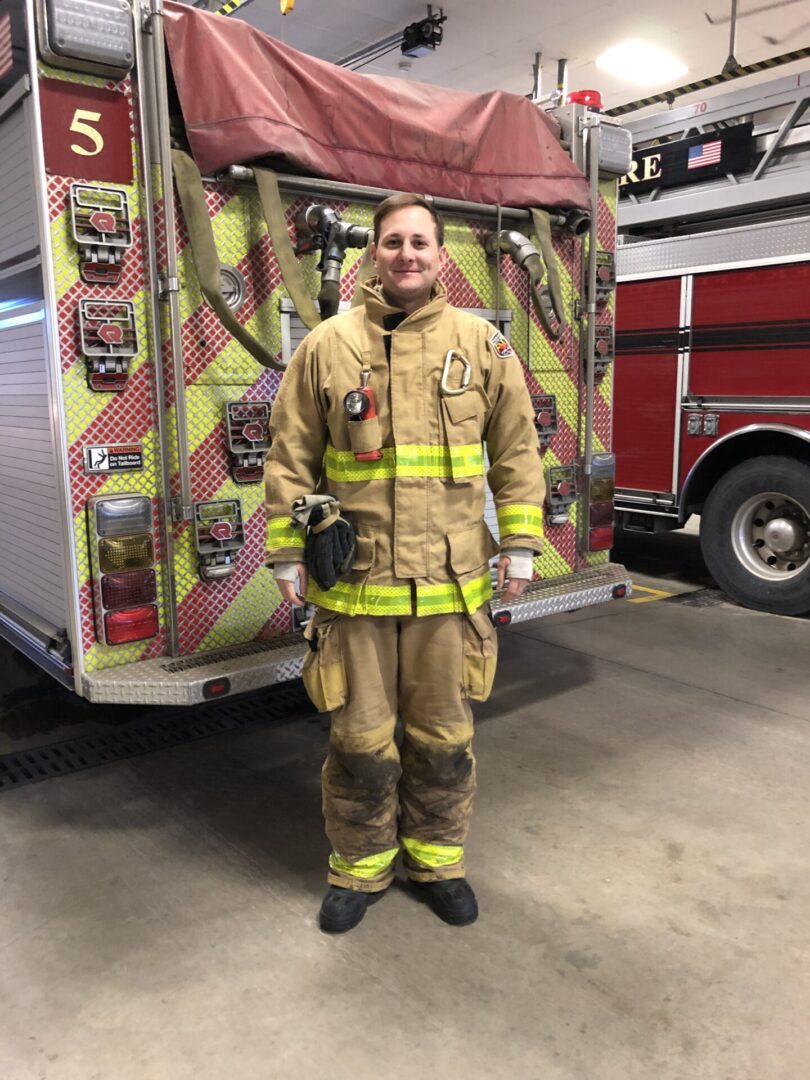 An economical option, FXC turnouts are perfect for those looking to purchase quality gear on a budget. It comes standard with commonly requested options and is offered in various fabrics.
www.firedex.com/product/fxc/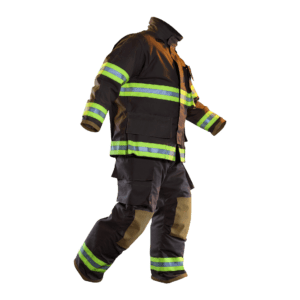 The Ultimate flexibility and performance in ARFF turnouts. Fire-Dex ARFF gear is available in either 'NewTexx' Z-Flex 7.0oz Aluminized PBI or 'NorFab' 7.5oz. Aluminized Basofil Para-Aramid outer shells with a superior array of available features.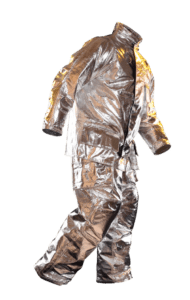 Great Protection, Style, Comfort and Affordability. The Fire-Dex Model 1910 offers choice of eye protection, 4 standard colors, and standard 'Custom' options that others charge extra for. Our traditional helmets use fiberglass compression-molded shells with breakaway thermal impact caps. These also feature ratchet adjustment and an adjustable headband that fits all SCBAs.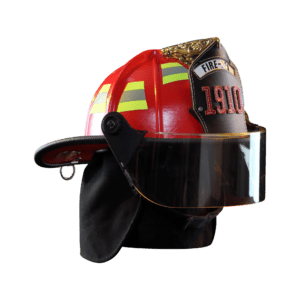 Modern Low Profile Style at an affordable price. Fire-Dex Modern Model 911 Helmets are made with fiberglass compression-molded shells in 4 colors and feature breakaway thermal impact caps and rachet adjustable headbands to fit SCBAs.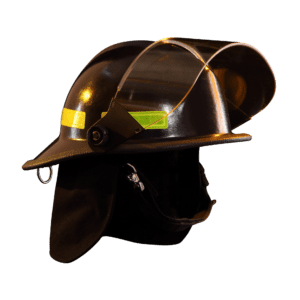 Phenix Technology Inc.'s Traditional Composite helmet boasts a low center of gravity and is center balanced, thus, promoting a very low degree of neck fatigue. Our traditional composite models interface with any SCBA mask. We offer several options when building your custom TC-1. Compliant to current OSHA and NFPA 1971 standards.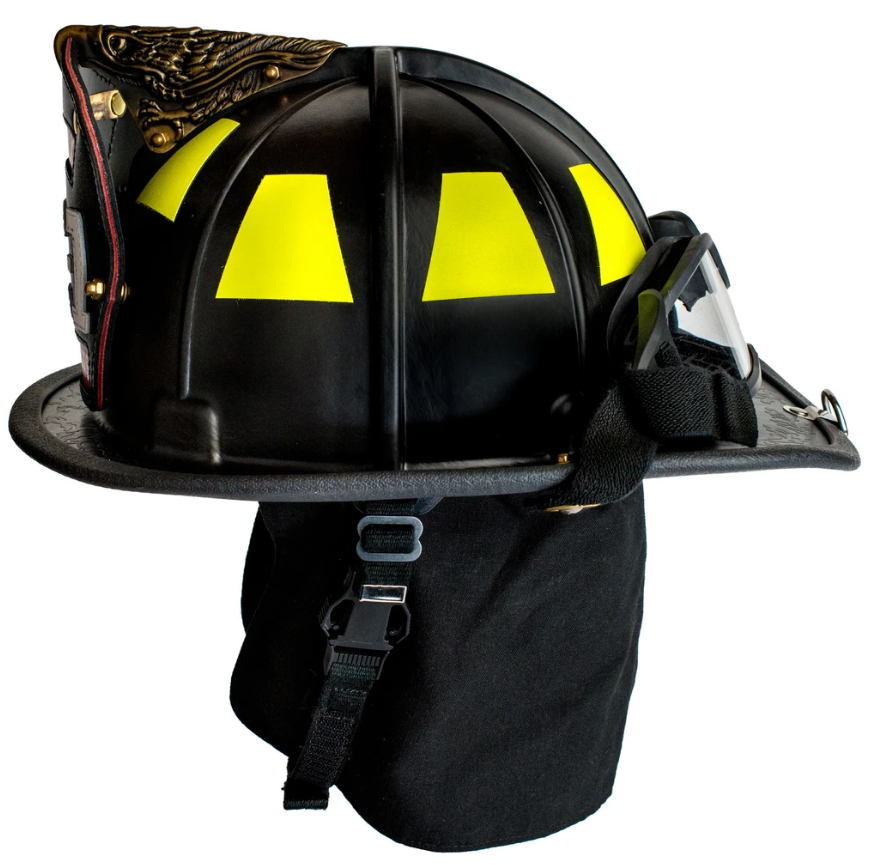 Trusted by many departments for over 44 years, the Phenix First Due structural fire helmet provides all the protection you want and need while keeping your long term health in mind. The safest firefighting helmet is the one you keep on your head. Since it is the lightest structural NFPA 1971 compliant helmet, boasting a low center of gravity and central balance, it is less likely to create the neck and upper back fatigue so many are used to during long incidents. Compliant to current OSHA, NFPA 1971 and NFPA 1951 standards.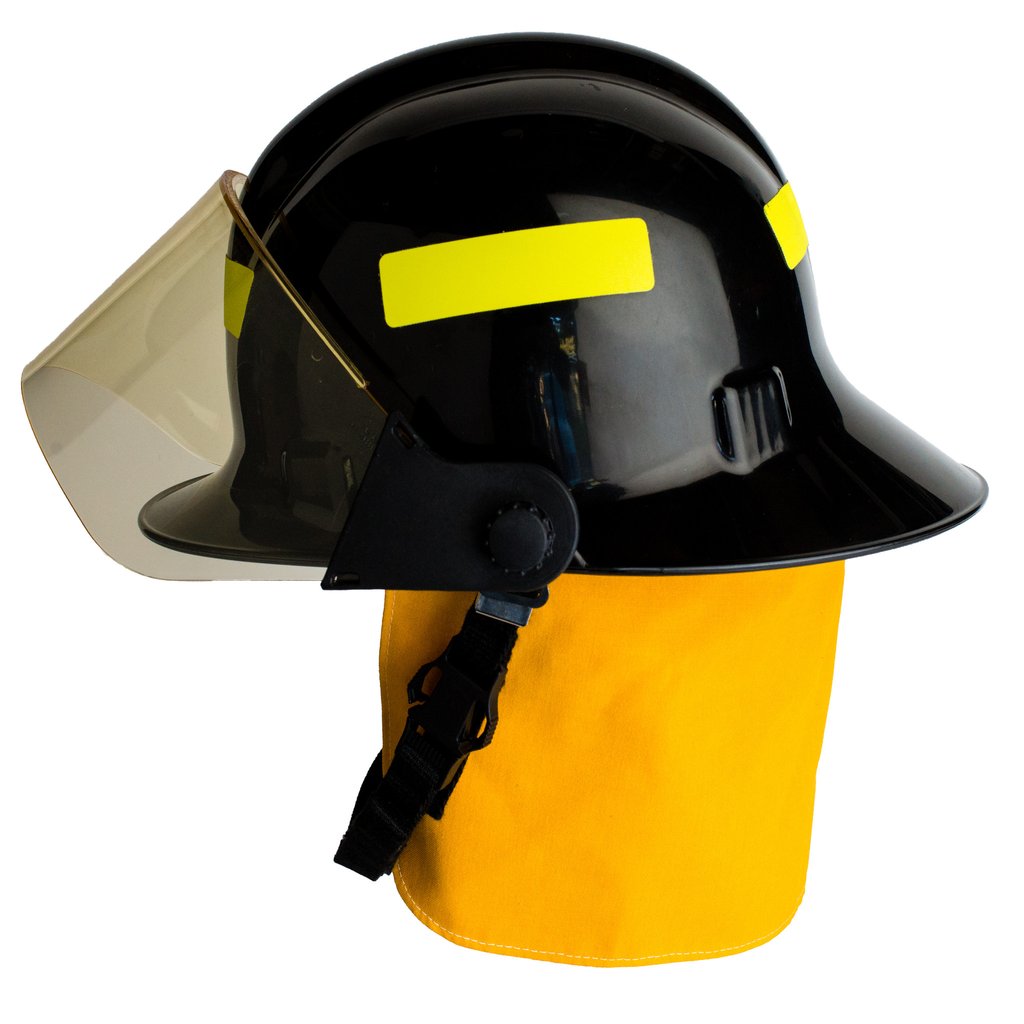 The Phenix First Due Wildland brings the safety and strength of a structure helmet to wildland applications. Lightweight, comfortable, and balanced; the First Due Wildland is the perfect answer for the modern urban wildland interface where firefighters face both structure and wildland fire at the same time. Due to the ergonomic design and low center of gravity, the helmet can be worn comfortably for the long periods of time often required for wildland firefighting. While primarily designed for wildland applications it is a dual purpose helmet that meets current NFPA standards 1971 and 1951 when ordered with the proper components.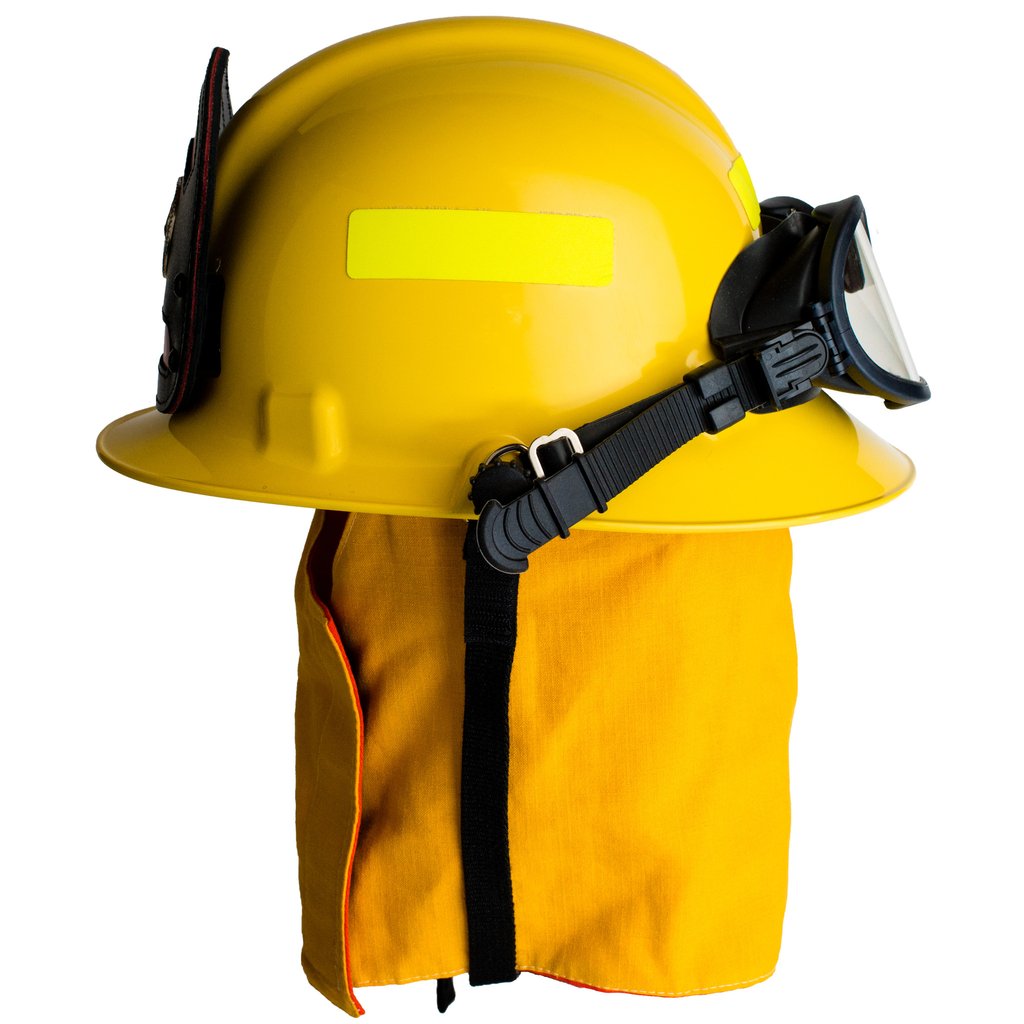 The Phenix TL-2 Traditional Leather Helmet is the lightest NFPA-compliant, authentic gear on the market. Worn by firefighters worldwide, it combines tradition and modern safety in a handcrafted masterpiece.
These are a completely custom item, contact 1st Due to build your dream helmet.
These are hand made and take time, current delivery is around 6 months.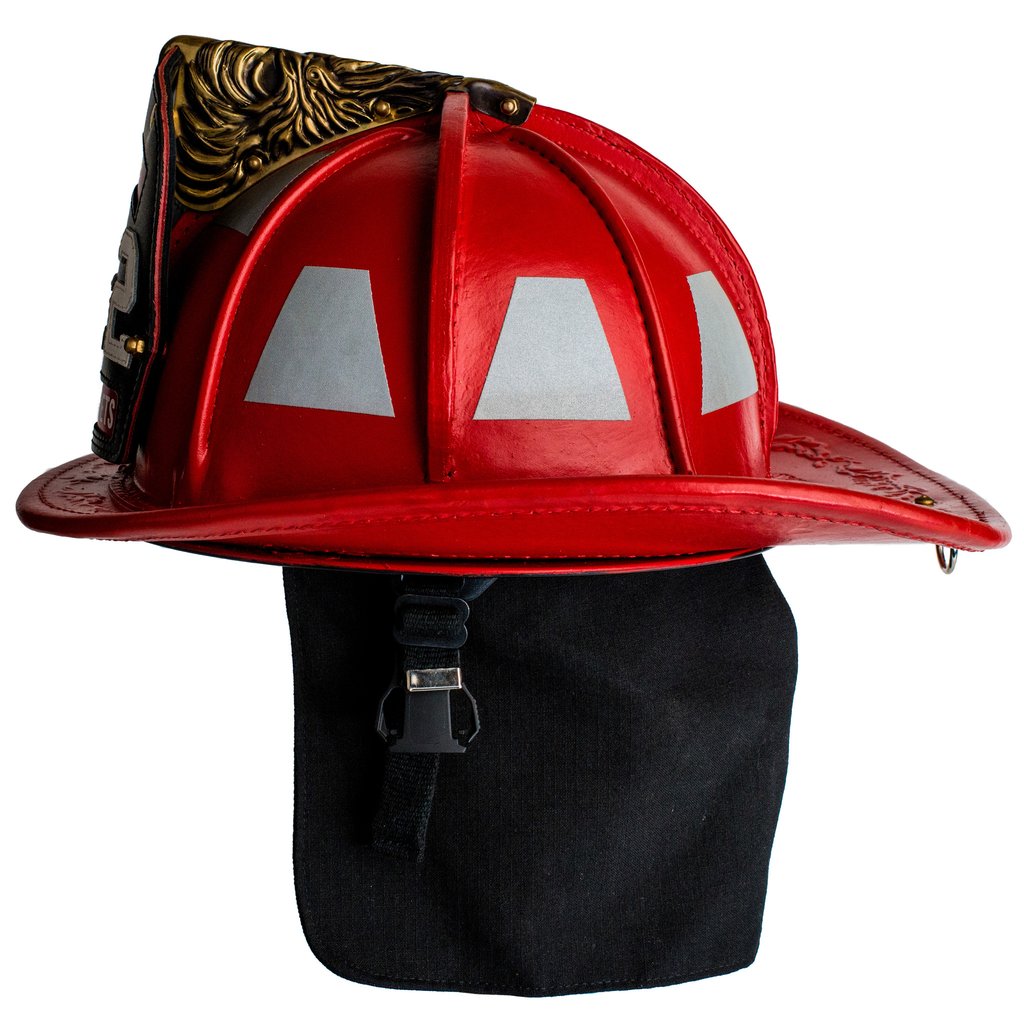 The lightest, strongest, most comfortable, and definitely best looking leather NFPA compliant "hat" ever made. Phenix chose to pay tribute to the hard working firefighters of yesterday by creating this 64 comb helmet. In 1884, F.J. Miller produced a catalog for the Fire Department of New York entitled, "Fred J. Miller's Fire Apparatus and Fire Department Supplies New York 1884." The catalog featured a "64 cone" helmet that was referred to as "The lightest, strongest, handsomest, and most comfortable hat yet invented." Essentially, it was description perfectly aligned for Phenix Leather Helmets and thus, the TL-2 Milller was born. Compliant to current OSHA and NFPA 1971 standards.